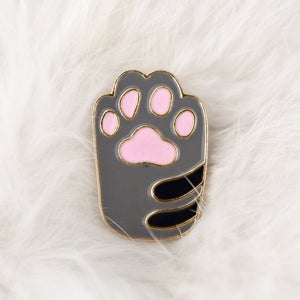 A metal pin with golden accents around the beautiful gray tabby paw and pink beans.
This is how I feel about pins - If you wear a pin that kinda indicates that you love cats, like this one, and you meet someone else wearing a cat pin - You would want to say hello! :D Wouldn't it be super nice if all cat lovers could just say hello to each other when crossing path?
This pin is not made by me.
The pin is 30x20mm